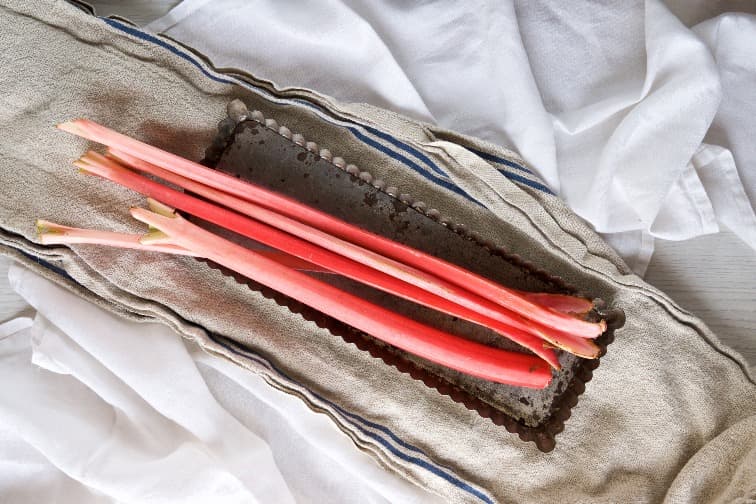 Season's Greetings
We believe focussing on seasonal ingredients is what sets our food apart, and we're proud to work with dedicated suppliers who take the time and care to grow only the best produce. This spring, there's no better example than the pink champagne rhubarb from Yorkshire which features in two dishes on our beautiful new menu.
Rhubarb is much more versatile than you think and so is a wonderful component in both sweet and savoury dishes.  We've cooked it down with ginger to create a tangy chutney to accompany our beautiful smoked Lincolnshire pork belly which appears on our mains menu. If you have more of a sweet tooth, our twist on a classic rhubarb & custard pudding is for you…poached pink champagne rhubarb topped with vanilla creme anglaise and finished with honeycomb crunch – impossible to resist.
Come and try our new spring menu today.